Located in San Jose, California near Almaden Valley, close to Los Gatos, Saratoga, Cupertino, Sunnyvale, Mountain View, Fremont, Milpitas, Santa Clara, Santa Cruz, Morgan Hill, and Gilroy.
Connected Vocals instructor Gregg Consentino is a teacher who can help you discover the full potential of your voice.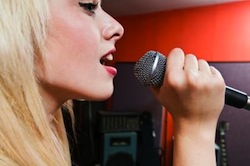 Contact the Studio
To ask questions or enquire about lessons please feel free to contact Gregg @
408-268-2742

VocalizeU is a virtual vocal studio... for Anyone, Anywhere, Anytime! Elite vocal coaching is no longer just for celebrities or industry insiders. - Get the App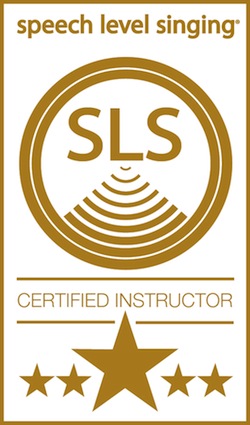 Speech Level Singing The Technique of Legends
What do David Archuleta, Stevie Wonder, Julio Iglesias, Ricky Martin, Whoopi Goldberg, Prince, Jesse McCartney, Josh Groban, Vanessa Hudgens, Ray Charles, Barbra Streisand, Michael Jackson, Cher, Tina Turner, Diana Ross, Janet Jackson, Madonna... and many others have in common?
They all use the most sought after vocal technique in the world Speech Level Singing.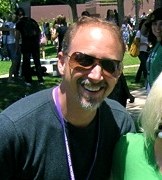 As a certified Speech Level Singing (SLS) instructor, Gregg is committed to on-going training, regularly attending SLS master classes and teacher training events worldwide.
He has trained with Seth Riggs, the founder of SLS, as well as Master Teachers Dave Stroud, Greg Enriquez, Wendy Parr, John Henny, Kathy Kennedy, Spencer Welch, and Shelly Franklin Rose.
---
Skills You Will Learn:
How to make your natural tone sound its best and how to develop great control
Getting through the vocal breaks in your voice so they aren't noticeable
Vocal Stylization
Microphone Use
Stage Presence & Performance
How to overcome Stage Fright
Songwriting & Lyrics
No matter what your ability level, beginner or advanced, experienced singer or not, everyone is guaranteed to experience some kind of improvement in the lesson!
"The thing that I like about Gregg and his approach is that he understands that each voice is unique. He doesn't try to change your style, or your vocal identity. He simply coaches you to understand how to use the techniques he teaches in order to maximize your potential and minimize the harm to your vocal chords, and he does it in a way that puts you at ease, which is the key to being the ultimate coach!"- Mike Wright Brady
"Gregg was an essential part of my development as a lead singer. He was patient, understanding, and developed an approach specific to my needs as a vocalist. Gregg's methods are proven and yield great results. The feedback, exercises and direction he gave were so valuable. I would recommend anyone to study with Gregg and experience the results that I have!" Sam Neipp, lead singer of Eyes Like Mine
Copyright 2012 Connected Vocals Studio. Contact Gregg Consentino @ 408-268-2742. Site: SoCodeUp
More About Lessons
A typical lesson consists of a voice assessment and then a training program specifically given to meet the needs of your individual voice, using the Speech Level Singing technique. We will then work on the application of this to song.
Lessons are recorded and either burned to CD or emailed for the student to practice with between lessons.
Lessons take place on a one-to-one basis at our Studio located near Cambrian Park.
×
Gregg Consentino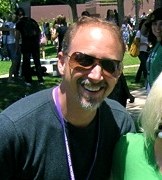 It has been said that a baby's cry is music to a mothers ears. Gregg started singing on that first day and hasn't stopped since.
Apart from providing concerts from the backseat of his parent's car, Gregg got his start singing in the fifth grade with a local song and dance group called "The Youngtones". They provided entertainment at fairs and retirement facilities with a repertoire of show tunes and standards.
In 1979, before the fall of the iron curtain, he went on tour in Romania with the "Prune Hollow Choral Society" representing the Friendship Ambassadors. The three week tour was definitely a blessing, demonstrating that music truly is the universal language. After that experience, he pursued a full performance schedule of weddings, receptions, private parties and corporate events at home in San Jose, California.
Music ministry became a integral part of life in high school where he was part of the choir at Willow Glen Baptist Church. He has since been involved in the music ministries at Bay Horizons Church (as a vocalist and worship leader), Cornerstone Community Church and Church On The Hill.
Gregg is one of the original members of "the neXt band", which evolved to become "Jacob's Fire", where he was the vocalist and lyricist for the band.
As a certified Speech Level Singing (SLS) instructor, Gregg is committed to on-going training, regularly attending SLS master classes and teacher training events worldwide. He has trained with Seth Riggs, the founder of SLS, as well as Master Teachers Dave Stroud, Greg Enriquez, Wendy Parr, John Henney, Kathy Kennedy, Spencer Welch, and Shelly Franklin Rose.
×
SLS - Speech Level Singing
Give your voice the expert training the experts use. Connected Vocal Studio can take your sound to the next level. Make every note you sing count. Basically, if the larynx stays down and the vocal cords stay together from the very bottom of the vocal range to the very top everything is fine. This also applies to all vowel and consonant combinations through out any phrase. If at any point the larynx jumps up or down or the tone becomes breathy then there is something wrong with the vocal process.
The larynx is the big bump in the middle of the neck just below the chin. This houses the vocal cords and controls the process of swallowing. When the larynx moves up, the muscles around the cords act as a sphincter and closes so as to prevent swallowing down the windpipe and into the lungs. This is a very important process when you need to swallow, but it is a very poor process when you are trying to sing. If you place your hand on your larynx and yawn, you will find that you can bring your larynx down as well. This is a good way to learn what it feels like to have the larynx stay down. The end goal here is to be able to keep the larynx from moving down as well as up. It should stay completely still as you ascend and descend.
The vocal cords, also known as vocal folds, are a pair of soft tissue cords that are joined at the front of the larynx and extend back. When they close, the back end of the cords come together (adduct), and the flow of air is temporarily stopped. When the pressure of air from the diaphragm overcomes the pressure of the muscles holding the cords together, they are blown apart and sound is made when they close again due to the resonation created. Then once again the air pressure overcomes the muscle pressure and the process begins again. If a singer is singing an A above middle C, this process happens 440 times every second. The pitch A above middle C vibrates 440 times per second. That is very fast and it is somewhat difficult to see this process happen even if you can see down the singer's throat. Since the invention of the strobescopy it has become easier to view the vocal cord resonation process. If the vocal cords begin to come apart, the tone becomes breathy and the muscles around the outside of the larynx begin to tense. This becomes what is called a constricted phonation and is quite harmful for the voice.
This is a very brief and condensed version of what happens when you sing, there is obviously a lot more going on. But, to give you an idea of what is correct, take these two ideas and while you are singing, monitor them. See if you can keep your larynx still and your cords together. You will probably find that there is a certain area of your voice that is easy for you to accomplish this and certain points of your voice that are more difficult. These harder areas are called bridges, The key to Speech Level Singing® is in understanding the bridges and the mix. Bridges in the voice are passage areas from one part of our vocal range to another. In Italian, they're called passagi - or maybe you've heard the term passagio. These passage areas are a result of vocal cord adjustments that must take place in order for us to sing high and low in our range. These vocal cord adjustments produce resonance shifts in our body.
Our first shift in resonance, or our first bridge, is our most crucial, because this is where our outer muscles are most likely to enter the picture. If they do, they tighten around the larynx in an effort to stretch the cords for the desired pitch.
×
Seth Riggs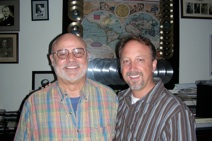 In the middle of his concert in front of thousands of fans at the Forum in Los Angeles, superstar Stevie Wonder stopped the show to acknowledge a man who had much to do with the success and longevity of his vocal career. He wasn't referring to his manager or record producer. He was referring to his vocal teacher -- Seth Riggs.
Seth Riggs' students have won over 100 Grammy awards. Seth is considered the entertainment world's top vocal teacher. His students are a virtual list of "Who's Who" in the entertainment industry and include Michael Jackson, Ricky Martin, Janet Jackson, Jennifer Lopez, Faith Hill, Madonna, Prince and Barbra Streisand and many, many more.
Seth Riggs's vocal technique and the exercises he uses to teach the method were forged and tempered by the fierce demands placed on the world's top performers, who must often perform several shows a night - night after night!
With a great deal of money at stake, Seth's clients' voices needed to be able to function easily, without strain. It is no wonder that whenever singers come to Los Angeles from other parts of the world, producers, directors and fellow performers send them to see Seth Riggs, the master vocal technician.
In the pragmatic world of show business, where time is money, Seth Riggs is the man professionals turn to for results.
But Seth's vocal training technique was so revolutionary, success came slowly through hard work and years and years of perfecting the Speech Level Singing method he developed.
×
Frequently Asked Questions
Why get vocal lessons if I can sing really well already?
Vocal cords are like muscles and with proper training you can get a lot more out of them. With age and use your vocal cords can become sore, developing nodules which could end a career. Speech Level Singing (SLS) will get you through these hazards safely and unleash all of your potential.
Do you teach opera, jazz and all genres of music?
No - we give you the vocal coordination you need, enabling you to sing any style you want.
How many lessons do I need?
This is very much like fitness. Some need a coach to get through a problem area; others want to continually refine their skill. We have solved range and mix problems in a single lesson, but many have been students on-and-off for their entire careers. Master-level coaches are often called in before recording sessions, or brought by singers on tour to prevent them from hurting their voices.
I hear a lot about bad coaches ruining voices. Is this a real problem?
Sadly, yes. A bad coach can lead a singer into physically harming their vocal cords. The good news is that in many cases the damage can be undone. The other problem is teaching bad habits that can prevent a singer from maximizing their voice. It is not uncommon for us to work with experienced singers and increase their range dramatically in a handful of lessons.
Can you be too young or too old to start singing?
Not really. If a student has a love for music and an attention span, they can work towards improving their voice and achieving their goals.
Are singers born with the gift to sing?
Some certainly are more gifted than others, but as long as you can speak and are not tone deaf (which is EXTREMELY rare), you can sing. The music world is filled with diverse voices ranging from a Bob Dylan to a Pavarotti. Would we not have missed the one if he had decided not to sing because he did not sound like the other?
×